Start Your Business the Right Way
Focus on your business' growth in an international workplace and reduce your operating cost with the support of professionals who will assist you in the day-to-day business.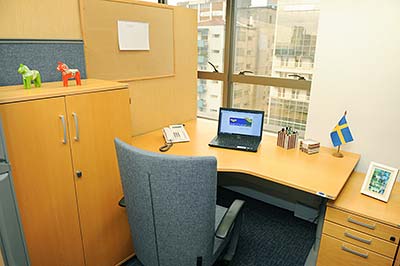 Swedcham's Startup Office is located on Rua Oscar Freire, in the heart of São Paulo's swanky Jardins district, near avenida Paulista, and considered one of the city's major shopping and business centers.
Facilities
Safe and exclusive work areas;
Printers, scanners and copiers;
Delivery of mail;
Daily cleaning services;
High Speed Internet Connection;
Schedule a visit and come see our Startup Office!
Rua Oscar Freire, 379 - 12º andar - Cj. 121 - Cerqueira Cesar CEP: 01426-001 - São Paulo / SP
For more information contact Swedcham: eventos@swedcham.com.br or (11) 3066-2554.