Young Professionals Happy Hour
Young Professionals Happy Hour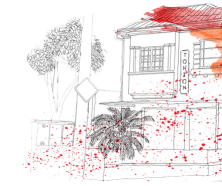 It is with great pleasure that Swedcham invites you to the Young Professionals Happy Hour at the Tonton Restaurant!
TonTon is a small house with delicious dishes prepared by the chef Gustavo Rozzino.
This will be a unique opportunity for you to celebrate with us and enjoy some drinks and food!
When
Thursday, March 12th at 19:00 - 22:00.
Where
Tonton - Restaurant
www.tontonsp.com.br
Rua Caconde 132 , Jardim Paulista - São Paulo Cep: 01425-010
Phone: + 55 (11) 2597-6168
Price
Free entrance and each participant pays what he/she consumes.
Reservation
Please contact Swedcham: elvis@swedcham.com.br
RSVP BY 03/11/2015
Phone: +55 (11) 3066-2569