Events
Meet Christer Fuglesang- the first Swede in space
SPACE JOURNEYS AND SPACE OPPORTUNITIES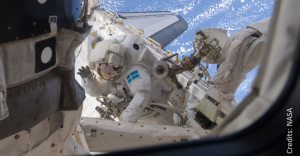 Swedcham has the pleasure of inviting you to meet the Swedish physicist, astronaut and Professor at KTH, Christer Fuglesang – the first Swede in space.
Mr. Fuglesang will talk about his journey from KTH via CERN to ESA (European Space Agency) and eventually to ISS, the International Space Station. In particular, he will describe his two space flights and how it is to work and live in space.
He will finish by reflecting on the future for space exploration and "new space" – the fast growing opportunities and applications in space and of space.
When
Monday, April 23 at 17:45
Where
Swedcham
Rua Oscar Freire, 379, 12º andar, Cj 121
Cerqueira César
Parking
We recommend Hotel Regent Park Rua Oscar Freire, 533.
Agenda
17:45 Registration and welcome drink
18:00 Seminar followed by Q&A
19:00 Drinks & Snacks
Language
English
[extra_wrap]
Price
Members: Free of Charge
Non Members: R$100,00
RSVP by April 20
[/extra_wrap]