Events
"De offline para online" – Uma conversa com a Diretoria
Nesse bate papo alguns dos membros da diretoria da Câmara Sueca irão compartilhar como a pandemia tem afetado suas vidas, suas empresas, e o modo de liderar suas equipes. Vamos refletir sobre as consequências da migração para meios digitais e suas exigências tecnológicas, como por exemplo o 5G e IOT que antes eram adicionais e hoje são necessários.
Os processos estão mais rápidos e mais eficazes, mas quais competências comunicativas precisam ser desenvolvidas? De que modo as relações interpessoais presenciais ainda fazem falta? Ao final da crise e diante de um "novo normal", quais serão as experiências e novas práticas que vieram para ficar?Temos um mix de representantes de Finance, Telecom, Pulp (cellulose) and Startups/Scaleups, entre outros!
Presença confirmada dos seguintes diretores: Anders Norinder – Head of Business Development – Bexs Banco, Hans Sjögren – Strategy Director – Ericsson,  Malin Håkansson Teles – Communications Manager- Eggs Design, Nils Grafström –  CEO Paracel, Olle Widén – CEO & Cofounder- FinanZero.
A conversa será moderada pelo chairman Sergio Quiroga da Cunha e pelo Jonas Lindström, Diretor Executivo, com abertura para perguntas dos participantes.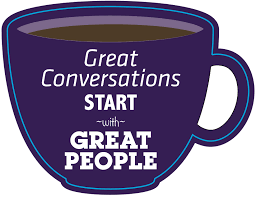 Quando
Quinta-feira, 14 de maio às 15 horas
Evento exclusivo para associados da Câmara Sueca, incluindo todos os colaboradores nas empresas associadas.
RSVP by 13/05
O link de acesso à live será enviado um dia antes do evento.
Organização: