Events
Comitê Financeiro  e Comitê Jurídico e de Negócios- Planejamento Tributário
O Comitê Financeiro  e o Comitê Jurídico e de Negócios convidam para seguinte apresentação:
 Planejamento Tributário: Fiscalizações, Responsabilidade de Sócios e Administradores e Tendências em Matéria Tributária
Neste encontro, discutiremos os aspectos relativos à tomada de decisão em matéria de operações que possam resultar em redução da carga tributária, bem como os possíveis impactos para sócios, diretores, conselheiros e demais administradores das empresas. Analisaremos também as tendências no campo tributário.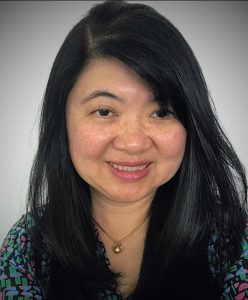 Ana Cláudia Akie Utumi, Ph.D, CFP®, TEP®
Ana Cláudia tem mais de 25 anos de experiência em consultoria e contencioso tributário, assessorando empresas nacionais e estrangeiras, e famílias brasileiras com os mais diversos temas tributários locais ou internacionais.
Ela é membro do Practice Committee do International Tax Program da New York University School of Law. Profesora de Direito Tributário dos cursos de pós-graduação da Faculdade FIPECAFI. Pesquisadora do Núcleo de Estudos Fiscais da Escola de Direito da Fundação Getúlio Vargas, no Projeto Macrovisão do Crédito Tributário, divisão Planejamento Tributário. Professora convidada da University of Zurich. Chair da filial brasileira do STEP – Society of Trust and Estate Practitioners. Foi Membro do Comitê Científico Permanente da International Fiscal Association ("IFA"), a mais importante associação tributária internacional, credenciada como órgão consultivo para a Comissão Tributária da ONU, para a OCDE e para a Comissão Europeia (2010-2017).
Quando
Ter
ç
a-feira, 26 de Junho 2018 às 08:30h.
Onde
Swedcham
Rua Oscar Freire, 379, 12º andar, Cj 121
Cerqueira César
Estacionamento
Indicamos o estacionamento do Hotel Regent Park Rua Oscar Freire, 533.
Agenda
08:30 – Welcome coffee
09:00 – Introdução: Jonas Lindström- Swedcham
09:05 – Apresentação: Ana Cláudia Akie Utumi
10:15 Q & A
10:30 Café e networking
[extra_wrap]
Idioma
Português
Preço
Gratuito para associados Swedcham
Associados- reservas para: eventos@swedcham.com.br
Não associados: R$50,00 – Utilizar o link de reservas abaixo
RSVP by 22 de junho
[extra_wrap]