Events
O mercado automobilístico e a nova Volkswagen
Em 
17.08.2018
 o Comitê de Capital Humano
terá a honra de receber 
Pablo Di Si
 – 
Presidente e CEO 
da
 Volkswagen Região América do Sul e Brasil
 – que apresentará um panorama sobre o mercado automobilístico e a implementação da nova Volkswagen na região América do Sul.
Palestrante: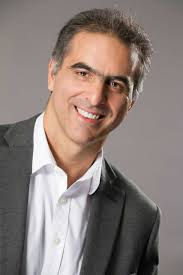 Pablo Di Si assumiu a posição de Presidente e CEO da Volkswagen Região SAM (América do Sul, América Central e Caribe) e Brasil em outubro de 2017. Até então o executivo ocupava o cargo de Presidente e CEO da Volkswagen Argentina.
Em 2017, completou o CEO Global Program na Wharton, IESE and CEIBS Business School e foi eleito Presidente da AHK Argentina (Câmara de Indústria e Comércio Argentina – Alemanha).
Graduado pela Harvard Business School (AMP 2011), tem MBA Executivo de International Management pela Thunderbird, School of Management (2002). Formado em Contabilidade pela Northwestern University (1996), Pablo Di Si é também Bacharel em Administração, com especialização em Finanças, pela Loyola University of Chicago (1994).
Di Si iniciou sua carreira no Grupo Volkswagen em 2014. Anteriormente, ocupou posições-chave nas áreas de Finanças e Desenvolvimento de Negócios na FCA – Grupo Fiat Chrysler – nos Estados Unidos e no Brasil.
Atualmente, Pablo Di Si tem liderado o processo de estruturação da Nova Volkswagen, que prevê a maior ofensiva de produtos na história da empresa no Brasil, com o lançamento de 20 modelos até 2020, fruto de um investimento de R$ 7 bilhões.
Quando
Sexta-feira, 17 de agosto 2018 às 08:30h.
Onde
Swedcham
Rua Oscar Freire, 379, 12º andar, Cj 121
Cerqueira César
Estacionamento
Indicamos o estacionamento do Hotel Regent Park Rua Oscar Freire, 533.
Agenda
08:30 – Welcome coffee
09:00 – Introdução: Carol Böttcher- Coordenadora do HCC
09:05 – Apresentação: Pablo Di Si
10:15 Q & A
10:30 Café e networking
[extra_wrap]
Idioma
Português
Preço
Gratuito para associados Swedcham
Associados- reservas para: eventos@swedcham.com.br
Não associados: R$50,00 – Utilizar o link de reservas abaixo
RSVP by 14 de agosto
[extra_wrap]