Events
Comitê de Capital Humano: O futuro do trabalho
O Comitê de Capital Humano da Câmara Sueca convida para seguinte apresentação:
"O futuro do trabalho"
Vivemos em uma época de transformação digital, big data e indústria 4.0. – que mudarão drasticamente a forma de trabalho e as organizações que participam nessa transformação. O evento busca respostas, sobre o que possa ser necessário para que as empresas se prepararem para esta transformação digital e quais possam ser consequências para suas estruturas e organizações.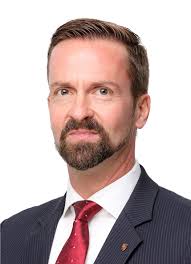 Rüdiger Leutz – Diretor Geral da Porsche Consulting Brasil
Em janeiro 2013 Rüdiger Leutz assumiu a diretoria geral da Porsche Consulting Brasil, empresa de consultoria pertencente ao grupo Porsche AG, da Alemanha. A filial brasileira foi inaugurada em abril de 2010, trazendo a experiência da matriz alemã em consultoria de processos voltada à excelência operacional de empresas dos mais variados setores da economia, como o automobilístico, aviação, indústrias em geral, varejo, serviços, logística, instituições financeiras, seguradoras, construção e agronegócio, entre outros.
O executivo ingressou na Porsche Consulting em 2001, onde acumulou vasta experiência na gestão de projetos na matriz Porsche AG, Alemanha e em companhias de todos os portes. Formado em Engenharia Industrial (KIT – Karlsruhe Institute of Technology 2000), Design Thinking (MIT – Massachusetts Institute of Technology 2017), tem especializações em Administração empresarial (USM – University of Southern Mississippi 1997) e Leading professional service firms (HBS – Harvard Business School 2016) e na Indústria Automotiva (OEM e Cadeia de Fornecedores), liderando projetos da Porsche AG, da Audi do Brasil, da Volkswagen do Brasil e da Argentina, da italiana Ducati Motos.
Nascido em Stuttgart, Alemanha, Rüdiger passou a residir em São Paulo, Brasil antes mesmo da inauguração da filial, na qual vem desempenhando papel decisivo na expansão dos negócios, na conquista de novos clientes locais e internacionais (como por exemplo: Embraer, Andrade Gutierrez, Fibrafort, Navistar trucks, MarcoPolo, etc.) e no desenvolvimento da Porsche Akademie, braço de treinamento da Porsche Consulting.
Quando
Sexta-feira, 23 de março às 08:30h.
Onde
Swedcham – Rua Oscar Freire, 379, 12º andar, Cj 121
Cerqueira Cesar, São Paulo-SP – CEP: 01426-001
Estacionamento: Recomendamos o Hotel Regent Park, Rua Oscar Freire, 533.
Programação
08:30 – Welcome coffee
09:00 – Introdução: Carol Böttcher- Coordenadora do Comitê de Capital Humano
09:05 – Apresentação: Rüdiger Leutz – Diretor Geral da Porsche Consulting Brasil
10:00 Q & A
10:30 Café e networking
[extra_wrap]
Preço
Associados: Gratuito
Não associados: R$50,00
RSVP até 21/03/2018
[/extra_wrap]