Overview
The main idea behind the Finance Committee is to exchange experiences regarding Brazilian regulations and obtain a clear understanding of the sectors in which members operate and different financial solutions that may apply to each company. Topics to be treated by the Committee do not necessarily have to be restricted to financial matters, but can also take the opportunity to erase misconceptions about other members' business.
The Committee's meetings are held in the middle of each month in order not to coincide with the weeks that the companies have to send accounting reports to their head offices, which would of course make it impossible for them to participate in the meetings. The focus group for the committee's meetings is formed by the companies' CEOs, CFOs, or treasurers.
To contact the Committee you can send a message via our Contact Form or e-mail to financecommittee@swedcham.com.br.
Coordinator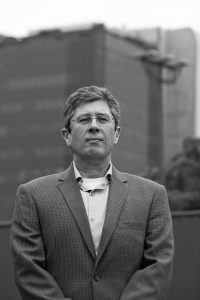 Marcio Zanetti is the Country Leader for Brazil at the Economist Intelligence Unit (EIU). He has extensive experience in management and research consulting for multinational corporations in the Latin American region. His areas of expertise are strategic planning and development, market sizing and market entry strategy, investment analysis, and risk assessment. Marcio has deep knowledge of several consulting methodologies, financial forecasting modelling, strategic due diligence, and organizational impact assessment. Before joining the EIU, Marcio has developed projects in Argentina, Brazil, Colombia, Italy, Mexico, Spain, and Ukraine. He has a BA in Marketing and holds a MBA by the William E. Simon Graduate School of Business Administration, University of Rochester, US. Marcio speaks Portuguese, English, and Spanish..