Swedcham's Communication & Marketing Committee was launched in 2018.
The group's purpose is to provide a venue to specifically discuss issues involving business communication and marketing, bringing together professionals interested in the topics chosen for discussion.
These meetings are aimed at sharing experiences, exchanging ideas, analyzing and discussing trends among companies operating in Brazil and/or other Swedcham corporate members.
Events involving communication and marketing began with an interest group in 2015 and have expanded to such an extent that it was decided to form a full-fledged Committee and involve Swedcham members and guests.
Coordinators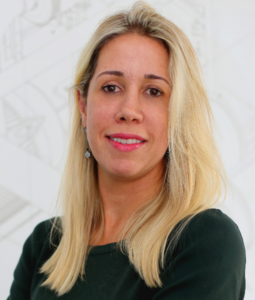 Alessandra R. Sellmer is Latin America Corporate Communications Manager for Atlas Copco Brazil and has been in this position for more than 6 years. Her areas of expertise are: relationship with a press, communication and branding, corporate responsibility and web. Graduated in Business Administration from FAAP and postgraduate in Marketing and Human Resources also from FAAP.
Andreza Rodrigues is Communications Manager at Tetra Pak. She is responsible for the management of internal communication actions, events with clients and projects encouraged since February 2015. Previously, she worked for communication agencies such as CDN, Ogilvy PR, SD & Press and CDI. She holds a degree in Journalism from the Methodist University, with an MBA in Business Management from Universidade Presbiteriana Mackenzie.