Eventos
Sweden Brazil Innovation Initiative – Focus on IPR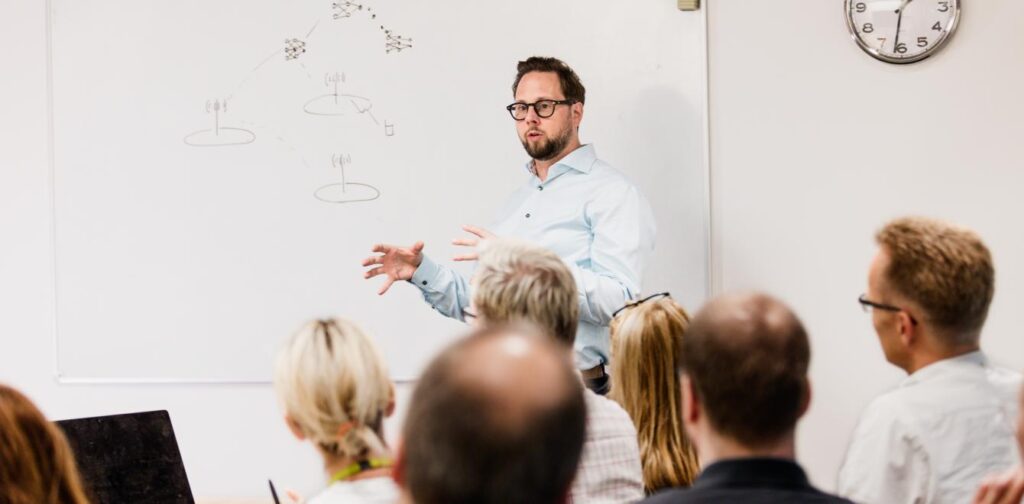 Sweden Brazil Innovation Initiative – Focus on IPR
Get a quick introduction to "Sweden Brazil Innovation Initiative" and funding possibilities for innovation projects. After that you will get useful information from experts in IPR regarding the differences between Brazilan and EU Intellectual Property Rights (IPR) and advice on how to design a good consortium agreement.
Sweden Brazil Innovation Initiative (SBII) is a collaboration between Sweden and Brazil with the aim of increasing innovation collaborations between industry and research organizations in the two countries. As a part of this collaboration, there is an open call at Vinnova, together with Brazilian EMBRAPII, to fund a number of innovation projects in the following focus areas: health, smart cities, bioeconomy and mining.
In this webinar you will get information about SBII and the various actors involved and upcoming events, but above all you will get information about intellectual property rights in Brazil and how the rules differ between Brazil and the EU, as well as an understanding of how to design a good consortium agreement and why it is important to have one in international collaborative projects, by European experts.
The webinar will be held in English.
Target audience
Swedish and Brazilian companies and researchers interested in collaboration and learning more about IPR.
Lecturer
Giovanna Girardi, IPR expert – Latin America IP SME Helpdesk
Michele Dubbini, IP & Innovation Advisor – European IPR Helpdesk
Content
Agenda for the webinar:
Start 15.00 CET / 10.00 BRT
– Welcome and short information about the open call for bilateral innovations projects from Vinnova (Sweden) and EMBRAPII (Brazil)
– Presentation of the different organizations involved in SBII
– IPR in Brazil (Latin America IPR SME Helpdesk)
Does protection of innovations and brands work in the same way in Brazil as in Europe? Get useful information about IPR in Brazil and an understanding of the differences in IPR between Brazilan and EU law. 
– How to design a good consortium agreement (European IP Helpdesk)
Get information and gain understanding of what a consortium agreement is and why it is used in international innovation projects. Learn important knowledge about the process and get advice on what to think about when writing a consortium agreement.
– Q&A
– Information about the upcoming Matchmaking event
The 22 of October EEN Sweden and EEN Brazil will arrange a digital matchmaking event for Swedish and Brazilian companies and researchers who are interested in finding new partners for cooperation and possible partners to create a consortium for the open call.
End 16.30 CET / 11.30 BRT
Registration info
TIME
24 sep 2020, 10.00 – 11:30 BRT
PAYMENT DETAILS
Free of charge
FINAL REGISTRATION DATE
23 sep 2020
MORE INFORMATION
Sign up for the webinar via e-mail. Write "SBII" in the subject field.
An invitation with a link to the meeting will be sent to all registered participants the day before the event.
Processing of your personal data