Eventos
Lula wins: What next?
The Swedish Brazilian Chamber of Commerce and the Swedish Alumni Network have the pleasure to invite members and friends to the presentation:
Lula wins: What next?
After narrowly winning the election with 50.9% of the votes, Luiz Inácio Lula da Silva will return to the presidency of Brazil for a third time on January 1, 2023.
The challenges he faces ahead are many. He has promised to work to unite a deeply polarized country, tackle poverty and hunger, return Brazil to international relevance, and address the huge challenge that is climate change, notably by targeting crime and deforestation in the Amazon.
All this amid far less auspicious international circumstances than when he first won the presidency 20 years ago, with the added domestic challenges of an uncertain economic outlook, looming fiscal difficulties, and a hostile congress.
How will Lula approach these challenges, and who will he surround himself with to tackle them? Gustavo Ribeiro, editor-in-chief of The Brazilian Report, will address these topics and others.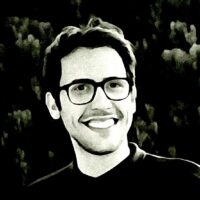 Gustavo Ribeiro is one of the founders and current editor-in-chief of The Brazilian Report, an award-winning English-language media outlet about politics and business in Brazil. He has hosted the Explaining Brazil podcast since February 2018, where he analyzes issues of politics, finance, and society on a weekly basis. As the news engine behind the podcast, The Brazilian Report has gained international recognition and has become a go-to source of information for multiple embassies, think tanks, and international news outlets, such as Time Magazine, CNBC, BBC Worldwide, Vox, Axios and CGTN, among others.
Prior to founding The Brazilian Report, Gustavo covered Brazilian politics and international affairs for a number of Brazilian and French media outlets, including Veja, Época, Folha de São Paulo, Médiapart, and Radio France Internationale, among others.
When:
Thursday, Nov 17 at 6pm
Where:
Rua Oscar Freire, 379 – 12o.andar
Agenda:
18.00 – Welcome – Jonas Lindström – Managing Director/Swedcham

18:05 Presentation – Gustavo Ribeiro – The Brazilian Report´s editor-in-chief

19:00 Q & As
19:15 – Networking – drinks and snacks
RSVP by Nov 15 – eventos@swedcham.com.br
Limited space!
In partnership with: