Eventos
Legal & Business Committee: Establishing an effective compliance program and trends for 2018
Swedcham´s Legal & Business Committee,  FinnCham Brazil and NBCC have the honour to invite you to the workshop:
Establishing an effective compliance program and trends for 2018
This workshop will take place at Kemira and will highlight local and international laws requiring companies doing business in Latin America to have appropriate and effective compliance programs, covering aspects concerning the best practices of a compliance program structure and implementation, to help you setup a proper compliance program or identify common weaknesses in existing compliance programs.
RSVP NOW! LIMITED SPACES!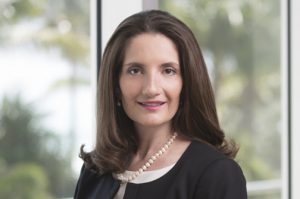 Paula Galhardo is a member of the firm's Latin America Executive Committee, with particular expertise in international transactional matters pertaining to inbound Brazilian investment in the US, outbound US investment in to Latin America, international contracts, and anticorruption compliance and investigations with a particular focus on Latin America. Paula has extensive experience leading and coordinating complex international transactions across many jurisdictions and represents companies across a broad spectrum of industries. Currently, Paula is serving as regional counsel for a public chemical company in Latin America, which includes operations in Brazil, Mexico and Colombia. Paula is Chair for the Corporate Section and Immediate Past Chair of the International Law Section of the Houston Bar Association. Paula is admitted in New York and Brazil.
When
Thursday, March 15, 8:30 a.m. to 10:00 a.m.
Where
KEMIRA
Av. Alfredo Egídio de Souza Aranha, 100 – Bloco D – 6th floor
Chácara Santo Antonio – São Paulo – SP – CEP 04726-170
Language
English
Reservation:
Free for SwedCham, FinnCham and NBCC members.
Others pay R$ 100,00 per person, to be deposited at:
Banco Bradesco – Ag. 0148 – C/C: 0148634-9
CNPJ 15.288.235/0001-06
Brazil Finland Business Council
[extra_wrap]