Eventos
How fossil free heavy transport can be achieved
Swedcham and Scania invites you to a presentation on:
How fossil free heavy transport can be achieved
In 2015, 195 nations agreed to work to keep average temperature rises below 2°C to prevent dangerous climate change, signing the Paris Agreement. Since then, more and more global companies are setting ambitious goals to reduce or eliminate CO2 on their products and value chain.
Taking in consideration that transport is key to the CO2 reduction, Scania has presented "The Pathways Study", a study on how to achieve a fossil free heavy transport system by 2050, based on this knowledge, created the Pathways Coalition together with a group of other companies.
To understand what is needed to do and succeed with this important shift, we need actors from the whole ecosystem of transport and logistics driving this shift to a more sustainable transport system.
Guest Speaker: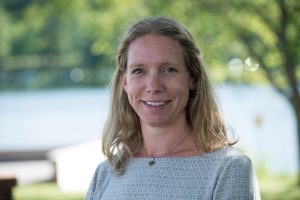 Since September 2014, Åsa Pettersson is the Head of Public & Sustainability Affairs at SCANIA CV AB. As such, she is following the road transport debate on an international and European level closely with a particular focus on sustainability issues killed in Public Affairs, Corporate Social Responsibility and Sustainable Development, she has 15 years of experience of working with sustainability and public affairs in the energy and transport sector in Stockholm and Brussels.
Before joining Scania, she worked with sustainability and public affairs for the Swedish energy company Vattenfall AB at which she occupied various leading positions, including Head of Group Public Affairs and, Head of Group Sustainability. Åsa holds a Master of Arts focused in Political Science & French from Lund University and completing studies in Climate Change and & Environmental protection at Stockholm University. Experience from Board work.
When
Thursday, March 21
Where
Swedcham
Rua Oscar Freire, 379, 12º andar, Cj 121
Cerqueira César
Parking
We recommend Hotel Regent Park Rua Oscar Freire, 533.
Agenda
08:30 – Welcome coffee
09:00 – Introduction: Jonas Lindström- Swedcham
09:05 – Presentation: Åsa Pettersson
10:30 Q & A
10:45 Coffee and networking
Language
[extra_wrap]
English
Price
Free for SwedCham members
Non Members: R$50,00
[extra_wrap]
Reservas