Eventos
Diversity in teams is excellent, but how can we ensure good teamwork?
Today, more than ever, companies are stressing the importance of diversity in teams.
Age, gender, ethnic background and sexual orientation are elements usually considered in team building. However, are the external and biological factors the only key elements to be considered in this matter? What about personality?
To talk about this issue, we have the honor to welcome Rolf Kenmo from Sweden and Giselle Welter at the Human Capital Committee.
They will address the big challenge to unlock potential and to promote harmony instead of conflict and enable successful teamwork – showing also one way – how to do it!
Speakers: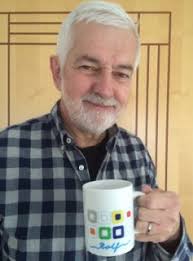 Rolf Kenmo:  has worked almost his whole life as a management consultant. The first four years at Swedish Esso (Standard Oil). Then eight years at the state-owned consultant company Statskonsult AB. Since 1981 he has been running his own consultancy- Humankonsult AB. In 1986 he started to develop the HumanGuide concepts, which core is a personality test. Today the test is available in 14 languages. It is most used in Brazil, where it is done 500,000 tests between 2010-2019.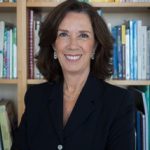 MSc. Giselle Mueller Roger Welter: Psychologist (PUC-SP), with further studies in Heidelberg. Specialist in Educational Psychology, Master in Psychology from the University São Francisco with emphasis in psychological evaluation. Responsible for the introduction of the HumanGuide® Test in Brazil, conducted it's validity and reliability study, enabling it's approval by the Brazilian Psychology Federal Council. She is currently pursuing a doctorate in the postgraduate program of the Disease Control Coordination of the São Paulo State Health Department (Instituto Emilio Ribas).
When
Wednesday, November, 6, 2019, 8.30 am
Where
Swedcham
Rua Oscar Freire, 379, 12º andar, Cj 121
Cerqueira César
900 meters from Oscar Freire tube station
Parking
We recommend Regent Park Hotel.
Rua Oscar Freire, 533.
Agenda
08:30 Welcome coffee
09:00 Welcome: Carol Böttcher- Human Capital Committee Coordinator
09:05  Presentation – Rolf Kenmo and Giselle Welter
10:00  Q&A
10:30 Coffee and networking
Language
English
Price
Members: Free of charge
Non Members: R$50,00
Reservas