Eventos
Dancing with an economic turmoil in emerging markets: The case of Swedish R&D subsidiaries in Brazil
Team Sweden in Brazil has the pleasure to invite you to the following presentations:
Press release – Swedish Business Climate in Brazil 2017
70 Swedish companies doing business in and with Brazil participated in this year's survey and during this event you will get first hand access to the report and the conclusions that can be drawn from it. Swedish Ambassador Per-Arne Hjelmborn, Trade Commisioneer Andreas Rentner and Swedcham's Managing Director Jonas Lindström will participate in a round table discussion on the content in the report.
Dancing with an economic turmoil in emerging markets: The case of Swedish R&D subsidiaries in Brazil
Professors Fredrik Tell from Uppsala University and Henry Lopez-Vega from Jönköping University will give a presentation on the effects of the Brazilian economic crisis:  which Swedish R&D subsidiaries are affected?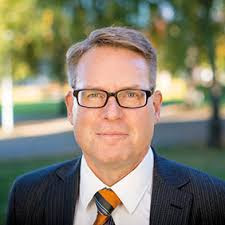 Fredrik Tell – (Ph.D., Lic.Econ.) is Full Professor (Professor Titular) and Chair at the Department of Business Studies, Uppsala University, Sweden. Prior to this position, he was a Full Professor in Business Administration in the Department of Management and Engineering at Linköping University, Sweden. A leading scholar in the fields of innovation studies, management of project-based firms and knowledge management, his research and teaching centres around the implications of innovation and knowledge integration for firm strategies, competitiveness and organization. Tell's research projects have been conducted in several technology-based industries, such as Aerospace, Automotive, Electrical Engineering and Telecommunication, among others.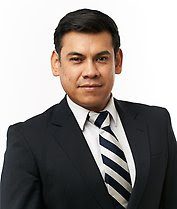 Henry Lopez-Vega, Ph.D. is an assistant professor in the department of Business Administration at Jönköping University, Sweden. He has a Ph.D. from ESADE Business School, Spain. His research contributes to the burgeoning discussions on the implementation of open innovation at MNCs and role of foreign subsidiaries in emerging markets. Henry has published in several international journals such as Research Policy, Journal of Product Innovation Management and other public policy reports.
When
Thursday, October 5
Where
Swedcham
Rua Oscar Freire, 379, 12º andar, Cj 121
Cerqueira César
Parking


We recommend Hotel Regent Park Rua Oscar Freire, 533.
Agenda
09:00 – Welcome coffee
09:15 – Presentation of Business Climate Survey – Andreas Rentner- Business Sweden and Jonas Lindström- Swedcham
9:45 – Workshop- Fredrik Tell – Uppsala university  and Henry Lopez-Vega- Jönköping university
10:30 – Closing remarks- Per-Arne Hjelmborn – Swedish Ambassador
10:45 Coffee and networking
Language

English
Reservation: