Eventos
CSR film preview and meeting with the new Swedish Ambassador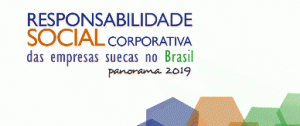 Launch of CSR film with Swedish Ambassador Ms. Johanna Brismar Skoog
For many Swedish companies in Brazil, their good results in the CSR field is not only about being good corporate citizens, but also about brand building and sound economic thinking.
During 2019, Swedcham, in cooperation with the Swedish Embassy, has produced a film where a number of Swedish companies in Brazil tell their CSR stories and share best practices.
On September 19th, Swedcham has the great pleasure to invite the CSR network and other interested representatives of Swedish companies to a first screening of the film. The new Swedish Ambassador, Ms Johanna Brismar Skoog, will be there to introduce herself.
Welcome!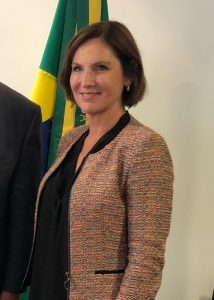 Johanna Brismar Skoog – Ambassador
Nils Hedberg Grimlund – First Secretary, Swedish Embassy
Sergio Quiroga – Swedcham Chairman
Jonas Lindström – Swedcham Managing Director
Karin Vecchiatti – Survey Coordinator
When
Thursday, 19 September, 2019 at 3.30pm
Where
Swedcham
Rua Oscar Freire, 379, 12º andar, Cj 121
Cerqueira César
900 meters from Oscar Freire tube station.
Parking
We recommend Regent Park Hotel – Rua Oscar Freire, 533.
Agenda
15:30 – 16:00 – Welcome Coffee
16:00 – 17:15 – Screening of the CSR film and discussion about CSR and future joint opportunities
17:15- 18.00 – Cocktail and networking with Ambassador Johanna Brismar Skoog