Main Tech Trends Shaping the Market and Business Environment
01 de janeiro, 1970
We live in a transition world, where everyone is talking about the digital and connected environment... so what is really driving these changes?  Andre Gildin will explore the main technology trends that are shaping the market and its impact on the way companies make business.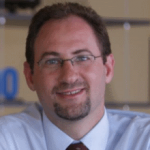 André Gildin  - Managing Director at RKKG Consulting
Andre Gildin is the Managing Director at RKKG Consulting, a firm focused on startups, and small and medium size companies. He is also a marketing and strategy professor at FGV. Previously, he was the Strategy and Market Intelligence Director at Ericsson in LATAM.
When
Tuesday, August 09, 2016.
Where
Swedcham - Rua Oscar Freire, 379, 12º andar, Cj 121
Cerqueira Cesar, São Paulo-SP - ZIP: 01426-001
Parking: We recommend Hotel Regent Park. Rua Oscar Freire, 533.
Agenda
08:30-09:00 - Welcome Coffee
09:00-10:30 - Presentation/ Q's & A's
10:30-11:00 - Coffee/ Networking
Language
English
Price
Members: R$ 00,00
Non Members: R$ 70,00
Reservation
RSVP by 08/08/2016
Swedcham members: reservas@swedcham.com.br
Phone: +55 (11) 3066-2554
Non members: reserva online!