Company Visit - iZettle
01 de janeiro, 1970
Sweden is said to have the most digitally connected economy in the world, with an impressive history of startup success. In 2015, the Swedish startup iZettle was recognized as one of the most innovative IT companies by the World Economic Forum. Swedcham Young Professionals and iZettle have the pleasure to invite you to an exclusive company visit to its office!
Upon arrival Anders Norinder, iZettle´s CEO, will welcome you, after that, Rodrigo Lourenço from the online team will give a presentation about Tech Trends on Startups, and the communications team will talk about working for a Swedish company and desirable skills.

After the visit all participants are invited to join us for a pizza night at  Bacio del Nonno restaurant. The chamber will pay for the pizza and each participant pays for his/her drinks.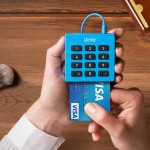 iZettle
The Swedish payments startup that has been called the 'Square of Europe' for its mobile-based point of sale service. iZettle was the first company to develop a chip-card reader and app for smartphone- based mobile commerce which meets international security requirement.
It launched its first app and service in 2011, and today the iZettle app and card readers allow individuals and small businesses in Sweden, Finland, Denmark, Norway, Germany, Spain, Mexico and Brazil, and the UK to accept card payments on their iOS or Android smartphone or tablet.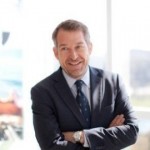 Anders Norinder
CEO of iZettle in Brazil
The Swedish executive Anders Norinder has built a successful career in the Swedish multinational Volvo Cars, he was intern to president for Latin America, through the company's subsidiaries Spain, Australia, Indonesia and Malaysia.
Anders felt he had reached the top of his executive career and had nowhere to grow: it was then that he decided to seek new challenges and the possibility of participating in the growth of a new company.
"It was the hardest decision of my career, my connection with the company was very strong. But I let vanity aside and pursued what I really wanted, which was not just being president but work in a place that could help to build, as I had done at Volvo". - Anders Norinder
When
Wednesday, September 16.
Where
iZettle - Rua Alvorada, 1289, Cj. 1902
Vila Olímpia, São Paulo, SP
Close to Vila Olímpia Subway Station
Agenda
16:00 - Meeting at entrance
16:15 - Welcome Coffee
16:30 - Presentation
17:30 - Qs & As
18:00 - Pizza at Bacio del Nonno
Language
English and Portuguese