Why Study Swedish?
Swedish is the language that opens doors to Northern Europe. Besides Sweden, the language is spoken in Norway, Denmark and especially in Finland, where it is an official language.
Learning a new language is a way to experience another culture, quite different from Latin, recognized for its diverse artistic events (music, literature and films) and for being a new hub of high technology.
More than 200 companies from Sweden are established in Brazil.
Why Study Swedish at Swedcham?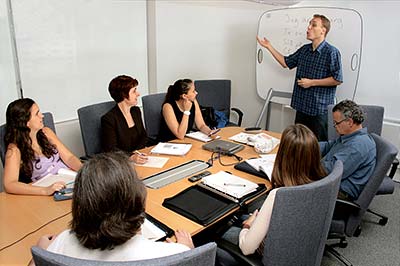 More than 200 companies from Sweden are established in Brazil.
Classes specifically planned with full and exclusive content;
Pleasant and fun environment with lessons tailored to every kind of learner;
Use of last generation multimedia resources;
Swedcham is an entity that represents Swedish companies in Brazil;
Excellent opportunity to expand your network with people working in Swedish companies.
The Classes
2 hours a week;
Educational courseware prepared by the Swedish Institute;
Native Swedish teachers trained in teaching languages.
Methodology
Conversation classes with day-to-day situations (phone calls, meetings and business trips) and total immersion in the Swedish customs and culture, presentations of music and typical celebrations and movies.
Swedcham also offers individual and customized lessons via webcam.
Venue
Swedcham promotes Swedish Language courses in the cities of São Paulo and Curitiba (beginners)
Further Information
For further information, please contact us.
São Paulo: +55 (11) 3066-2554
Curitiba: +55 (41) 3015-9991
You also can send a message through our Contact Form or via our e-mail cursos@swedcham.com.br.