Events
Friday Fika with Olle Widén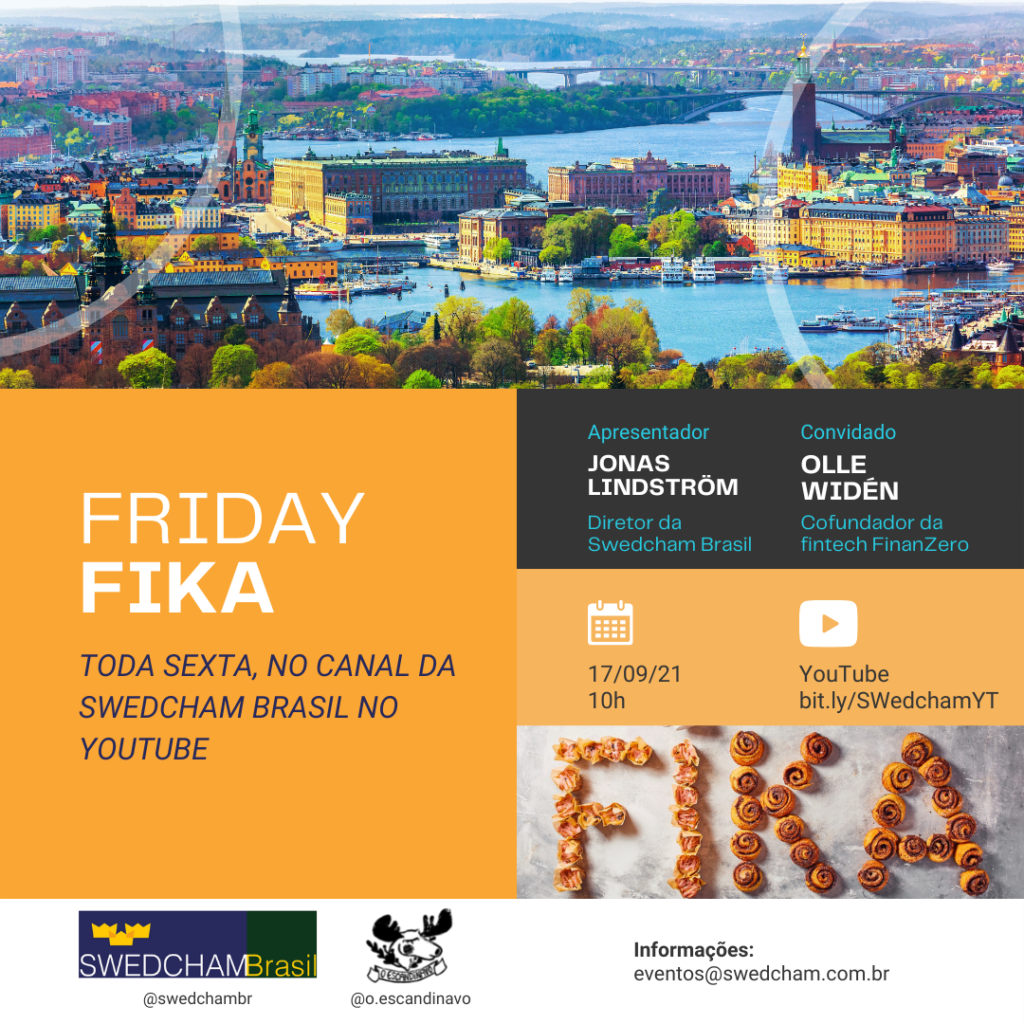 Friday at 10 am, Jonas Lindström will interview Olle Widén – an entrepreneurial Swede and member of the Swedcham Board of Directors.
Olle worked at Bloomberg in London and São Paulo from 2006 to 2015, when he co-founded the fintech FinanZero.
FinanZero is a Brazilian online marketplace for consumer credit and currently has more than 50 lending partners and 18 million users.
Olle will talk about the great opportunities for fintechs and startups in Brazil today, and share his experience building a Swedish fintech in a challenging but rewarding market.
If you live in São Paulo, click here and order your own traditional Swedish Fika!
Friday Fika, live every Friday on Youtube!