Business and Social Events throughout the Year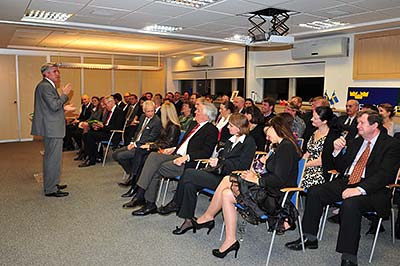 Swedcham is one of the most active Chambers of Commerce in São Paulo and organizes a lot of events, luncheons and other kinds of social get-togethers. The majority of our events are held in our Business Center situated in the heart of one of São Paulo's most highly valued regions.
Our Business Center is also open for use when there is no event being held there, which makes it an excellent opportunity for your company to hold your business meeting, private event, customer presentation and happy hour, among others. The prices to use our facilities are very attractive and become even more so for our members, considering the discount they get. An important aspect of our Business Center is also the Scandinavian atmosphere it oozes, which communicates just that seriousness and background you want to see your company in.