Overview
Personnel or Human Resources Department? Personnel or People Management? Generation Y, turnover, talent retention. How to deal with the sudden lack of manpower? Head hunting, assessment, interviews and selection by competence…Competence management.
Up until the 90s, people management was considered an area dedicated basically to administrative activities and the fulfillment of routine tasks. Efforts involving organizational changes over the last two decades have introduced productive reforms and administrative restructuring in organizations that have culminated in new people management models. Today, we are experiencing times of major technological advances, of growing industrial automation and the development of robotics and microelectronics, together with changes in the demographic profile, geographic mobility and economic instability.
As a result, managers of organizations have to concentrate their efforts on organizational strategies and the adoption of new forms of people management, more compatible with the requirements of work flexibility. Organizations seek a more participative, responsible and creative worker. The new management model is aimed at commitment, the creation of ties of loyalty, cooperation, integration and apprenticeship between employees and the company. These strategies are aimed at making the company and its workforce more flexible and capable of facing new challenges.
The "new" workforce, beforehand considered a human resource, now receives new denominations: collaborator, talent, partner, human capital. Yes, workers are now considered a valuable capital. How does one understand and manage them? How does one develop and keep them? How does one motivate them to produce more and with better quality? Is it possible to multiply them? How does one promote quality of life in the workplace? How does one deal with individual differences, aligning them towards a common goal?
In view of this, Swedcham's Human Capital Committee has the aim of offering a location for exchange and apprenticeship for professionals who operate or are interested in the area of people management. This Committee's activities are open to all Swedcham members and all those who wish to participate, whether as a listener or as a speaker. Our main objective is to promote discussion and a deeper understanding of the role human capital plays in the strategic development of companies by offering varied activities and topícs. You are all hereby invited to participate in our Committee, as a collaborator or an interested participant. You will be most welcome!
To contact the Committee you can send a message via our Contact Form or e-mail to humancapitalcommittee@swedcham.com.br.
Coordinator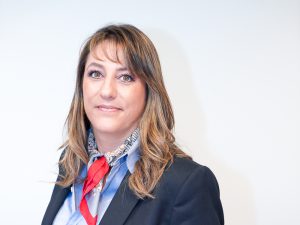 Carol Böttcher - Managing Partner of BrainKapital Executive Search & Intercultural Coaching– is graduated in Social Sciences by the Univ. of Braunschweig and in Human Resources by AKAD, also an Intercultural Coach certified by the Friedrich Schiller Univ. of Jena in Germany.
With more than 15 years of experience in consulting, she developed her professional career in Brazil, Germany and Portugal - fluent in German, Spanish, French, Italian, English and Portuguese.
She has most solid experience in Strategic Search-projects, using her Know-How specially when European companies start their businesses in Brazil. She also developed projects in Latin America and United States, as well as the local recruitment of FIFA's Management team for the 2014 FIFA World Cup.